lunedì 12 gennaio 2015
La stagione dei premi è cominciata! Eh sì, sono proprio i Golden Globe ad aprirla! [I PCA non li vogliamo proprio considerare] Ieri vi abbiamo "annunciato" le nominations oggi siamo pronti a mostrarvi la lista dei vincitori per le serie tv!
Miglior serie tv di genere
comedy
:
2.Taylor Schilling, Orange Is The New Black
3.Lena Dunham, Girls
4.Gina Rodriguez, Jane the Virgin
5.Edie Falco, Nurse Jackie
Miglior attore in una serie tv di categoria
comedy: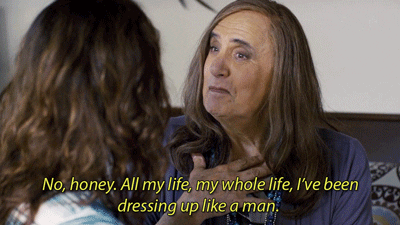 1.Don Cheadle, House of Lies
2.Ricky Gervais, Derek
3.Jeffrey Tambor, Transparent
4.Louis C.K., Louie
5.William H. Macy, Shameless
Miglior
miniserie
o film per la tv
2.Fargo
3.The Normal Heart
4.Olive Kitteridge
5.The Missing
2.Maggie Gyllenhaal, The Honorable Woman
3.Jessica Lange, American Horror Story: Freak Show
4.Frances O'Connor, Missing
5.Allison Tolman, Fargo
Miglior attore di una serie tv, film tv o miniserie
1.Matthew McConaughey, True Detective
2.Billy Bob Thornton, Fargo
4.Woody Harrelson, True Detective
5.Mark Ruffalo, The Normal Heart
Miglior attore non protagonista in una serie tv, film tv o miniserie
1.Matthew Bomer, The Normal Heart
2.Jon Voight, Ray Donovan
3.Bill Murray, Olive Kitteridge
4.Alan Cumming, The Good Wife
5.Colin Hanks, Fargo
2.Downton Abbey
3.Game of Thrones
4.The Affair
5.House of Cards
2.Clive Owen, The Knick
3.Dominic West, The Affair
4.James Spader, The Blacklist
5.Liev Scheiber, Ray Donovan
Miglior attrice in una serie tv di genere
drama
:
1.Julianna Margulies, The Good Wife
2.Robin Wright, House of Cards
3.Viola Davis, How To Get Away With Murder
4.Ruth Wilson, The Affair
5.Claire Danes, Homeland
A mani vuote Orange is the New Black, Game of Thrones, True Detective, la neonata How to get away with murder, ma anche Claire Danes. Insomma, la concorrenza era davvero spietata. Anche agli Emmy avremo uno scenario simile ?
A quanto pare non avremo una quinta stagione di Reign . Si concluderà con la quarta stagione, anche a causa di importanti uscite di a...